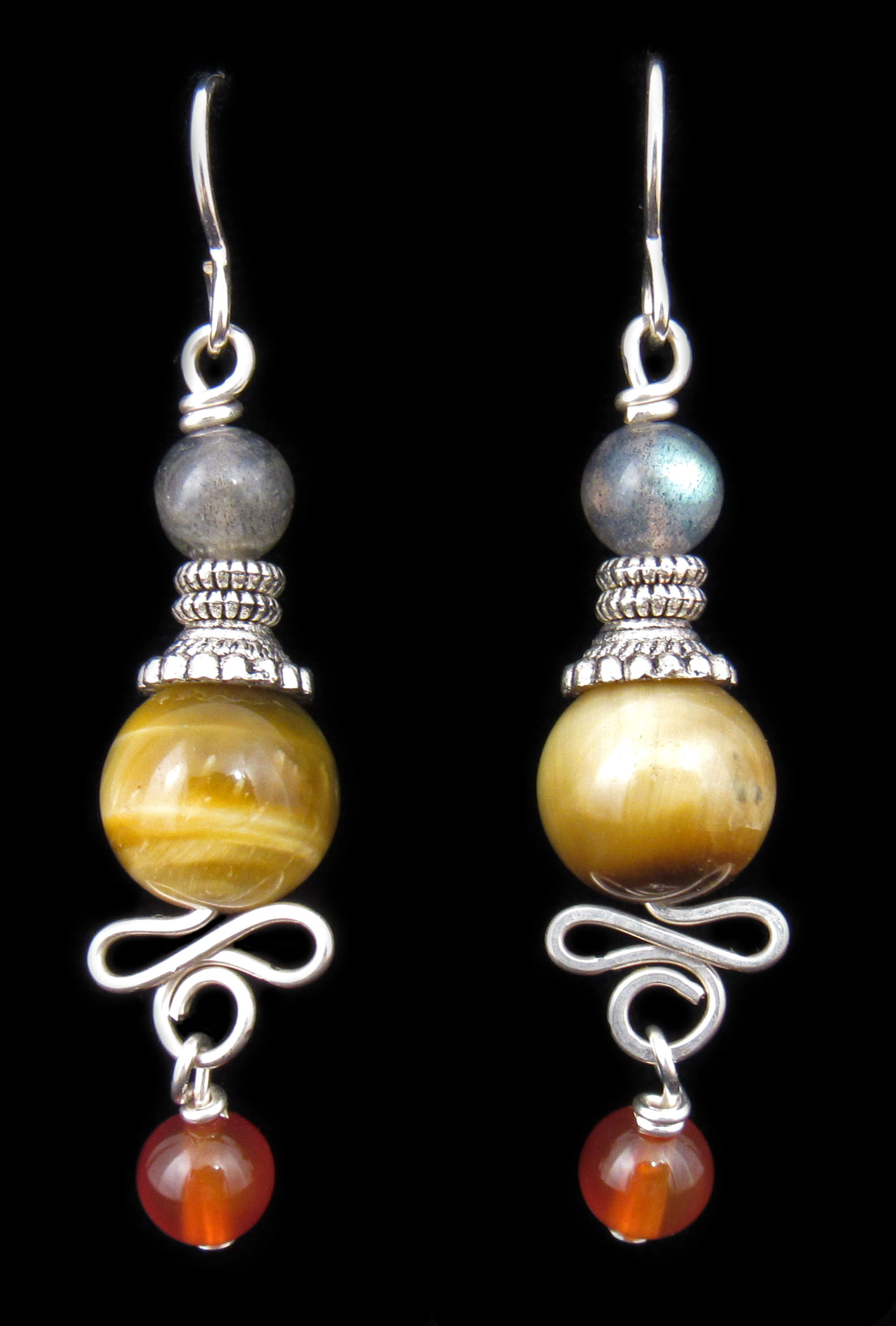 Jewelry (Chickenscratch, Ellen Kelly, Deb Brilla, and more)
Tigereye and Carnelian Earrings
With the beauty of nature's color palette, Sally Getchell uses a variety of gemstones and pearls to create her stunning jewelry.
Materials include: Tigereye, Labradorite, Carnelian
Ear hooks are silver plated
To see more by this artist, follow this link.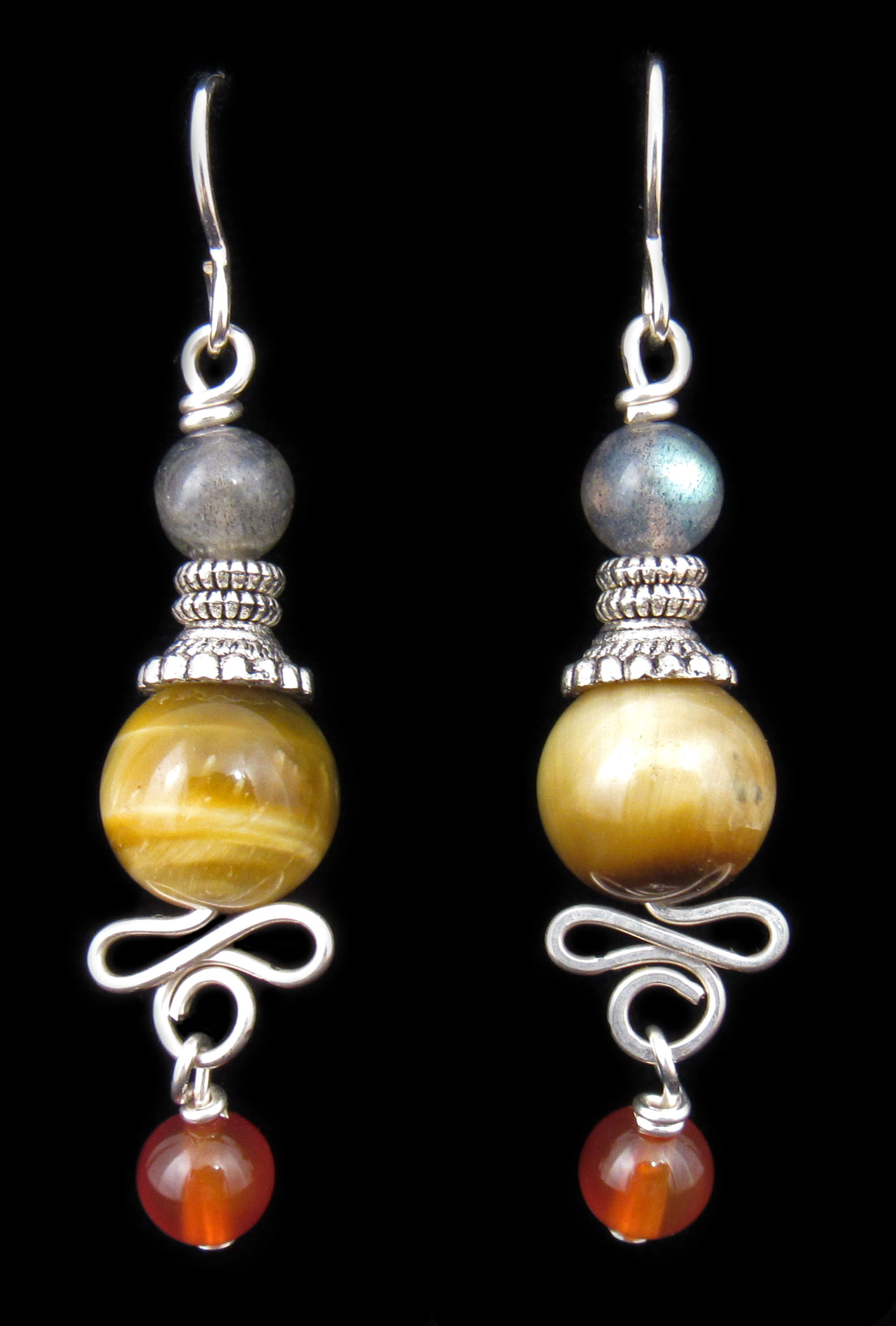 Additional Info
About the artist:
Even as a child, Sally Getchell was driven to make things. Through the years she has studied many forms of art and worked as a graphic designer until finding her true calling. A course in metal smithing and jewelry design led her to discover nature's palette of color, patterns, and textures in gemstones and pearls. She hand-crafts her stunning jewelry from her home in Point Pleasant, Pennsylvania.
Hand-crafted in the U.S.A.