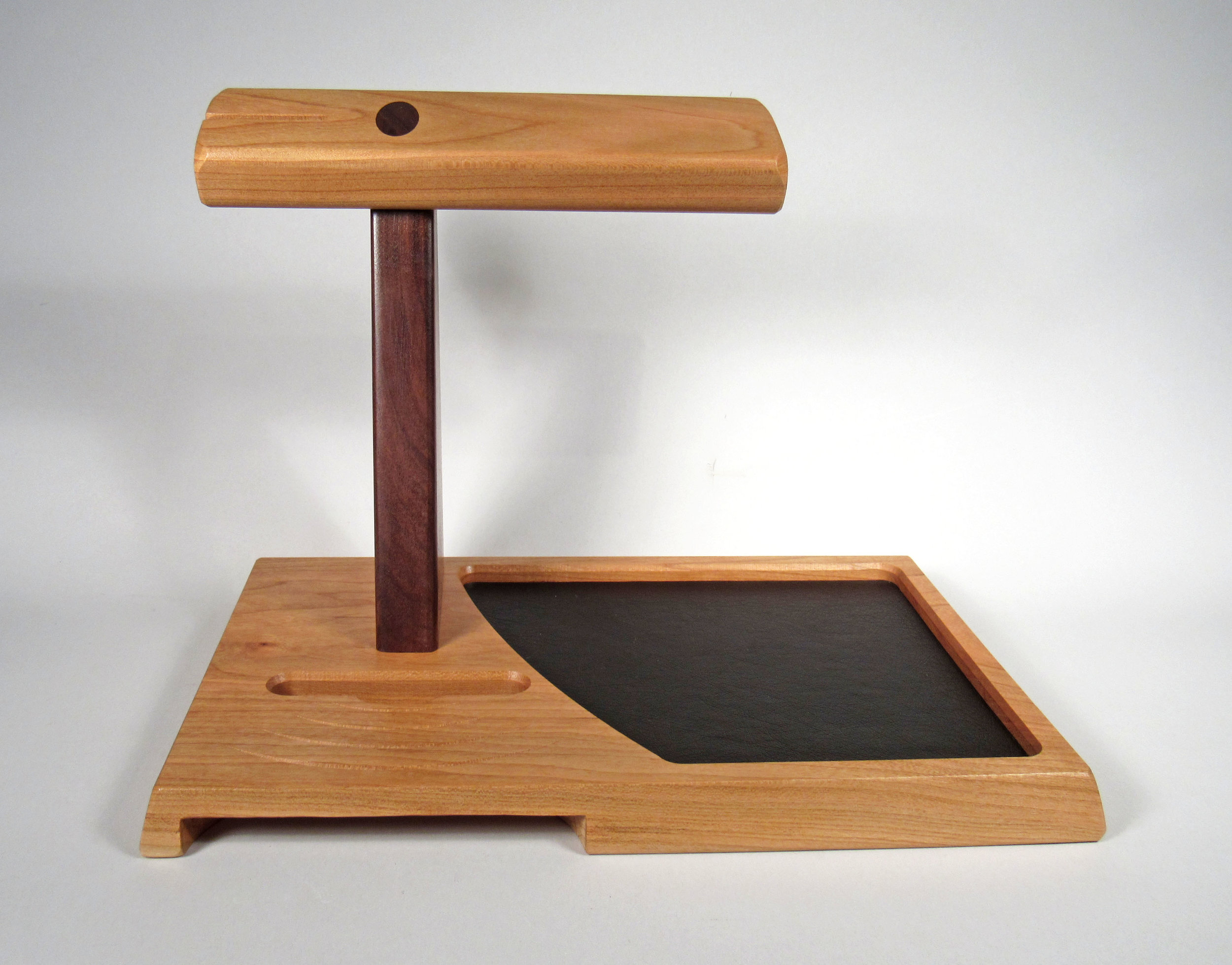 Wood (Jerry Krider, Paul Sumner, Peter Chapman and more)
Amplified Valet
Handcrafted by Matt Thomas, this hardwood valet offers a convenient spot for all of your everyday carry essentials. The base features a soft pad of durable USA made Naugahyde, along with a phone dock that amplifies the volume of your phone's external speaker!
Made with: cherry, walnut
Measures 8¼"h × 11"w × 6¾"d
Item #58014
To see more by this artist, follow this link.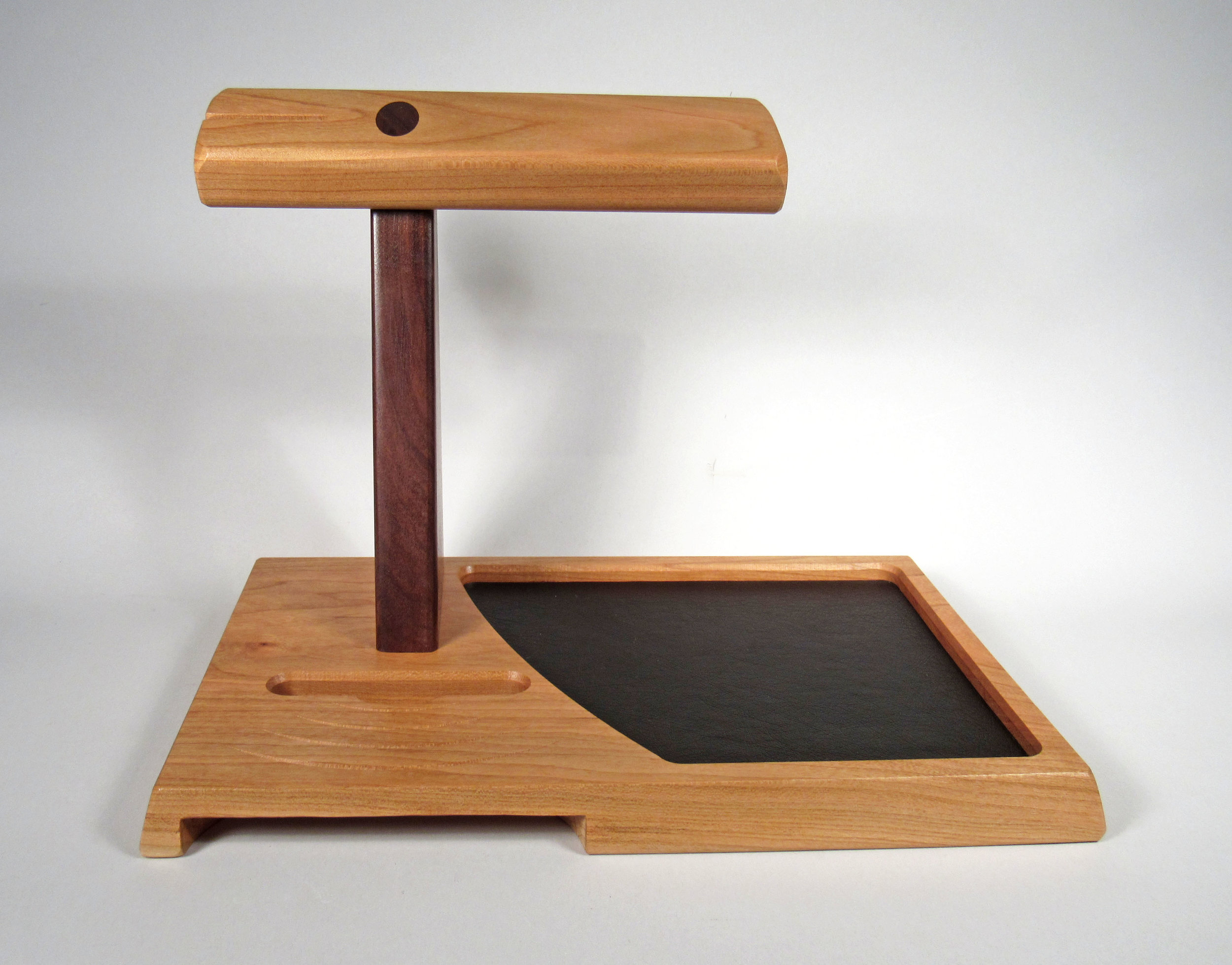 Additional Info
About the artist:
Thomas grew up as the son of a union carpenter in NYC. Construction and woodworking are skill sets that he was introduced to at an early age. He has fond memories of "playing" in his father's workshop as a small boy, building wooden toys. After graduating from a vocational high school he started his own construction company. After a four-year apprenticeship with an internationally known blacksmith, Thomas married and decided to restart his construction business. In 2011 he was severely injured in a fall from a roofing project. With a fractured vertebra in his lower back, his construction days were over. The non-profit Tamarack Foundation came to his aid. The Foundation helped him recover financially and then mentored him in setting up his own fine craft business where Thomas designed his own line of hand-crafted wooden table accessories. His simple, yet elegant designs were an instant success at his first national trade show. Thomas' story of recovery was recently featured in Fine Woodworking Magazine and his products are now shown in select galleries throughout the country.
Hand-crafted in the U.S.A.