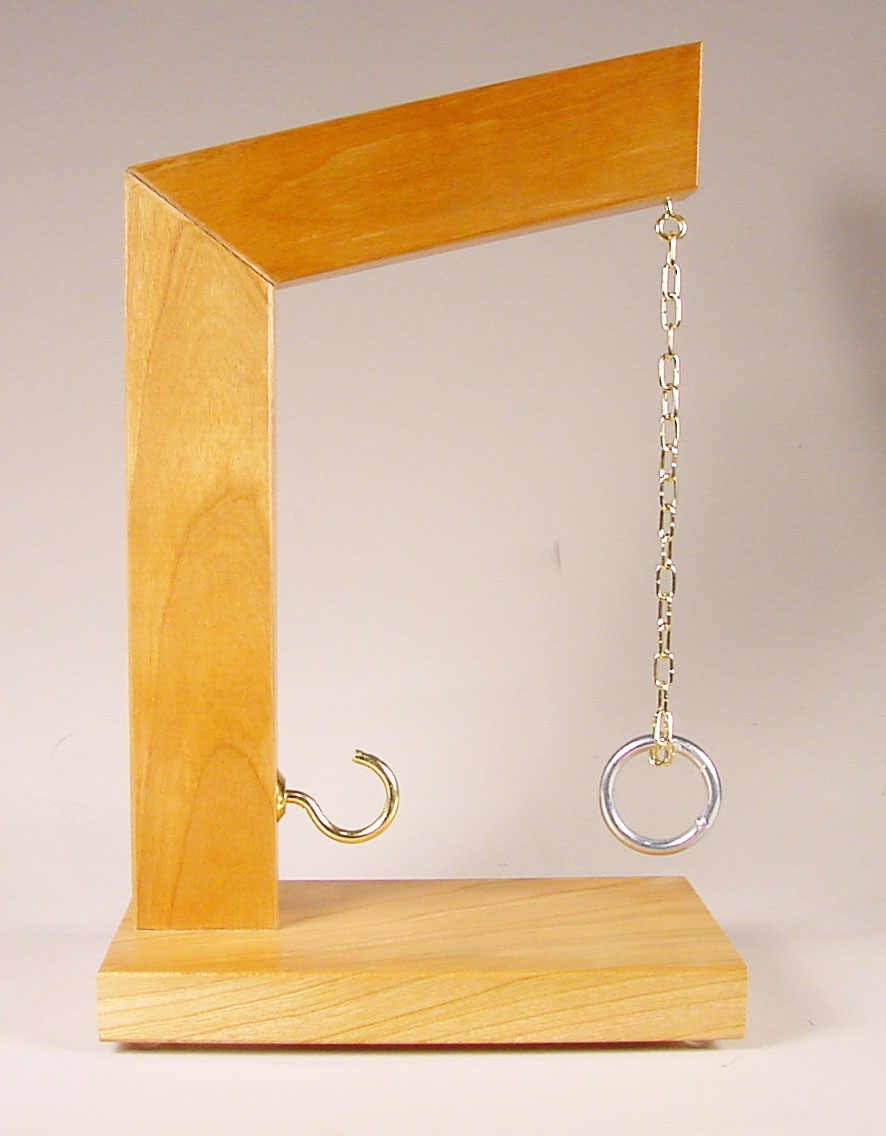 Accessories (Booker Morey, Houston Llew, Bob Murphy and more)
Ring Toss Game
This is a Creations Gallery exclusive! Inspiration for our ring toss game comes from the Cruz Bay Landing Bar and Grill located in St. John, USVI. While waiting for their drinks, the table top ring toss invites you to try your luck. Quite frustrating at first until you catch on, then the challenge becomes how many times in a row you can catch the ring on the hook! No cheating!
Made with: Cherry, brass chain and hook

Measures 10¼"h x 3½"w x 6¼"d
To see more by this artist, follow this link.